What Do Online Casinos Do With All Your Data?
The age of the internet can be both a blessing and a curse, depending on how you look at it and use it. As you may know, it uses large amounts of data that may put your security and privacy at risk. This may be through to any online activities, including gambling in online casinos.
Online casinos have been in the digital world for so long, which means they may have more historical data about their clients/customers than any other business. With that, it may raise the question: "what types of data do online casinos collect and where do they use it for"?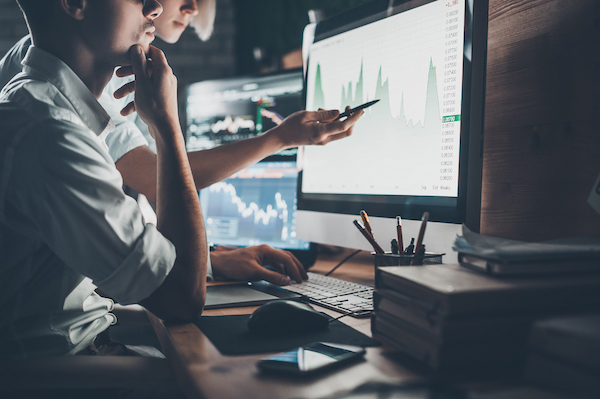 Your data
Online casinos collect and hold massive amounts of data and information from every player that signs up to their sites. You may be familiar with it as the process is also the same with other sites in one way or another. Common reasons why these data are asked are for identity verification and for payment processing to give you personalized experience.
Online casinos collect and take hold of two types of data: the personal and non-personal information.
They use personal information to identify every player. It may also be to adhere to government policies, such as in the UK where the Gambling Commission requires companies to verify their players' identity before allowing them to play.
Personal information is mostly directly provided by the players the moment they sign up and create their account. These information include full name, email address, telephone/mobile number, home address, and data of birth.
They may also ask for your financial information, such as your chosen method to deposit and withdraw. With that, they may ask for your online banking details or credit card information.
Online casinos may also get the information you don't input, usually the ones obtained from the device you're accessing the site from. These data include your location and IP address, as well as the activities you did while on the site.
On the other hand, the non-personal informationis the data that players didn't provide and is often referred to as unidentified or non-identifiable. The online casinos also don't have an idea which player owns certain data.
The data information collected include aggregated information and technical information transmitted by the device used. These include your browser and operating system, language preference, the time you're accessing the site and from which website domain you came from.
What do online casinos do with your data?
Now that you already know what types of data online casinos collect from you, you may wonder what they use it for. Well, there are several answers for that – but the most basic is for identification and your account's funding options. Data analyses allow casino operators to detect unusual and potentially fraudulent betting patterns, which then result in casinos suspending accounts.
Online casinos also use your data for personalized website experience, such as when players place a bet or when they wish to talk to customer support through email, live chat, or telephone. That in turn requires recording of your conversations with the agents.
Personalized experience also means collecting the data of your possible interests based on what you usually engage on in their website. They'll also know whenever you'll access, view, share, and communicate with their social media brands. That leads to another reason:
Marketing is also among the reasons why they collect your data. They needed your data to send you updates about promotions, new offers, upcoming tournaments, games launching, and whatnot. These are usually done through SMS, email, and others.
Lastly, as mentioned earlier, the law may require them to do so. In other words, online casinos use your data to open an account, process payment, for personalized experience, customer support, marketing, and they may be required by the law. Almost every online casino uses Cookies to collect the information of their players.
Are online casinos safe?
Since players and consumers are protected by data protection laws (which almost all – if not all – of the countries have), online casinos can't do anything else about your data but to deliver what's on the terms and conditions.
You're also assured of security as long as you're playing on a trusted online casino that follows proper licensing, adheres to rules and regulations, and honors privacy policy. You may trust your funds with online casinos as much as you trust your mobile app for online shopping, food deliveries, and online booking.
Some of the qualities that make an online casino trustworthy include frequent game audits, a reputable gaming license, a good internet reputation, and exemplary customer service.
Pretty much how your favorite social networks work and what types of data they collect is how online casino data collection works. As long as you're confident about the site you frequently visit and you're assured that they're worth your trust, there's nothing to be worried about.
Though, it could help you to know a little bit more on how online scammers operate so you'll have something to compare to legitimate websites. While  you enjoy playing, you should also practice mindfulness.